It's a mainstream topic to get to know what's in an airliners' pilot bag. Have you ever wondered what's in a student pilot's bag? What makes it so heavy? Are we just carrying headsets and safety vests? The truth is students aren't required to carry as many things. This is why you'll see some pilots – usually the most experienced pilots – carrying just a clipboard, while students or trainees will be carrying piles of SHEETS and various other things with them. This is because they are still in the learning process which is a crucial stage of a pilot.
Most of the time, the things a student pilot carries with him are just personal belongings and perhaps study material. But if you look inside of any student pilot's flight bag, you're likely to see the following items:
---
SAFETY VEST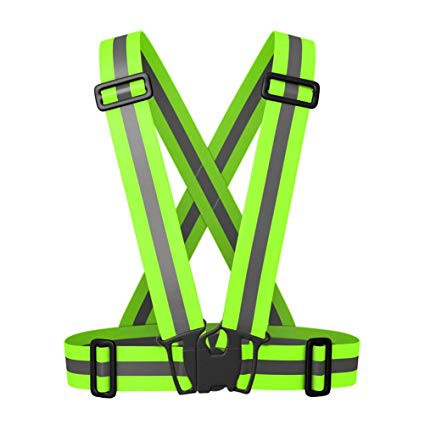 Required when you walk in the apron area. Worn especially during preflight checks.
---
LIFE VEST
Worn by pilots and passengers in the aircraft when flying over areas where an over-water emergency might occur. The Pro is always ready to use with no unfolding or tying of tapes required, so that your exit from the aircraft at the critical moment is a speedy one.
---
HEADSET DAVID CLARKE H10
Aviation headsets are worn by pilots to reduce ambient noise levels in an aircraft. This can include engine, airflow and blade noise. If hearing protection isn't used in a non-pressurized aircraft, a pilot and his or her passengers may experience hearing loss.  To communicate with the tower and other aircraft.
---
JET A-1 FUEL TESTER
To visually check contaminants such as water and debris. Usually tested after refueling.
---
KNEEBOARD
Its helpful to have a kneeboard on your lap to keep things organized. Kneeboards often have a notepad, a place to hold a tablet and a pen or pencil, and pockets for your flight computer phone, chart,and checklists.
---
CHECKLIST
Every airplane has checklists, and there's a good chance you'll find a few inside of a pilot's flight bag.
---
Flight Computer CRP-5
You never know when your GPS is going to fail. So Its always good to have a backup.
---
Student Pilots License
Without this you are not allowed to fly. Together with a copy of your medical certificate.
---
Pilots Logbook
Pilots are not required to carry their logbooks with them on a flight (there's an exception for student pilots) but many people do.
---
Aviators
Pilots dont fly without them.Even if it is night flying.
---
Finally not forgetting,
Sunscreen
Pen/Pencils
Water Bottle
Action Camera If you wish to record
Wet wipes/towel to keep yourself clean after flight
the rest is optional